---
---
---
---
Have a great time at the beach!
Tag @LagunaBeachCommunity in your photos on Instagram
Use the hashtag #LagunaBeachCommunity and we may share your fun!
---
Available Homes Near Crescent Bay Beach
The Cove, Crown Point, Smithcliffs, & North Laguna Neighborhoods
---
---
Crescent Bay Beach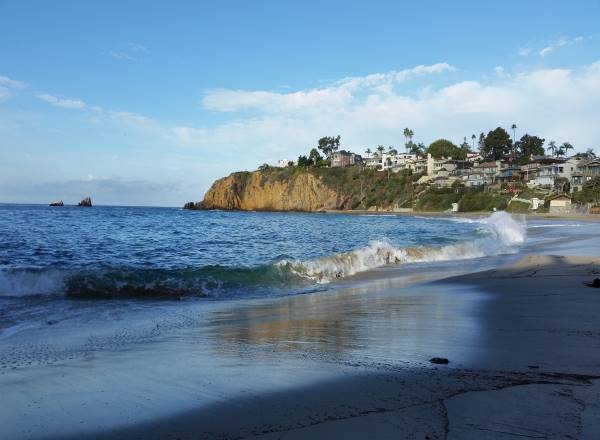 Crescent Bay Beach
Cliff Drive & Barranca
Laguna Beach, Ca 92651

Directions
---
---
Nearby Homes for Rent
North Laguna Beach
---
---
Crescent Bay Beach is a large beach in North Laguna Beach, California. The main access is on Cliff Drive at North Coast Highway.
There is a south and a north entrance. The south entrance is a long ramp down to the beach. The north entrance is a set of stairs. The bathrooms and showers are located at the end of the south entrance. The span of Crescent Bay is not too large making the restroom/showers convenient no matter which side you enter through.
There are seasonal lifeguards on duty here as well.
---
---
Available Nearby Oceanfront Homes
North Laguna Beach
---
---
The two popular scuba diving and snorkeling areas of Seal Rock and Dead Man's Reef are both offshore of Crescent Bay.
You can explore the tidepools at both ends of the cove when the tide is out.
Note: Swimming can be dangerous due to rip tides.
There is nearby parking in the neighborhood or on North Coast Highway.
Crescent Bay is located between Emerald Bay and Shaw's Cove.
Crescent Bay Point Park is located above the north side of the cove. There is no beach access from the park but the views from here are spectacular. This is a very popular sunset watching park. It's also a popular place for special occasions. It's landscaping and views provide for amazing photo opportunities.
---