Crescent Bay Beach Address
Crescent Bay Beach Address
Crescent Bay Beach is a large beach in North Laguna Beach, California. The main access is on Cliff Drive at North Coast Highway.
There is a south and a north entrance.
The south entrance is a long ramp down to the beach. The Barranca Street ramp is at the intersection of Cliff Drive and Circle Way. The restrooms, showers, and drinking fountains are located at this end of the beach.
The north entrance is a set of stairs off of Circle Way. The bathrooms and showers are located at the end of the south entrance.
The span of Crescent Bay is not too large making the restroom/showers convenient no matter which side you enter through.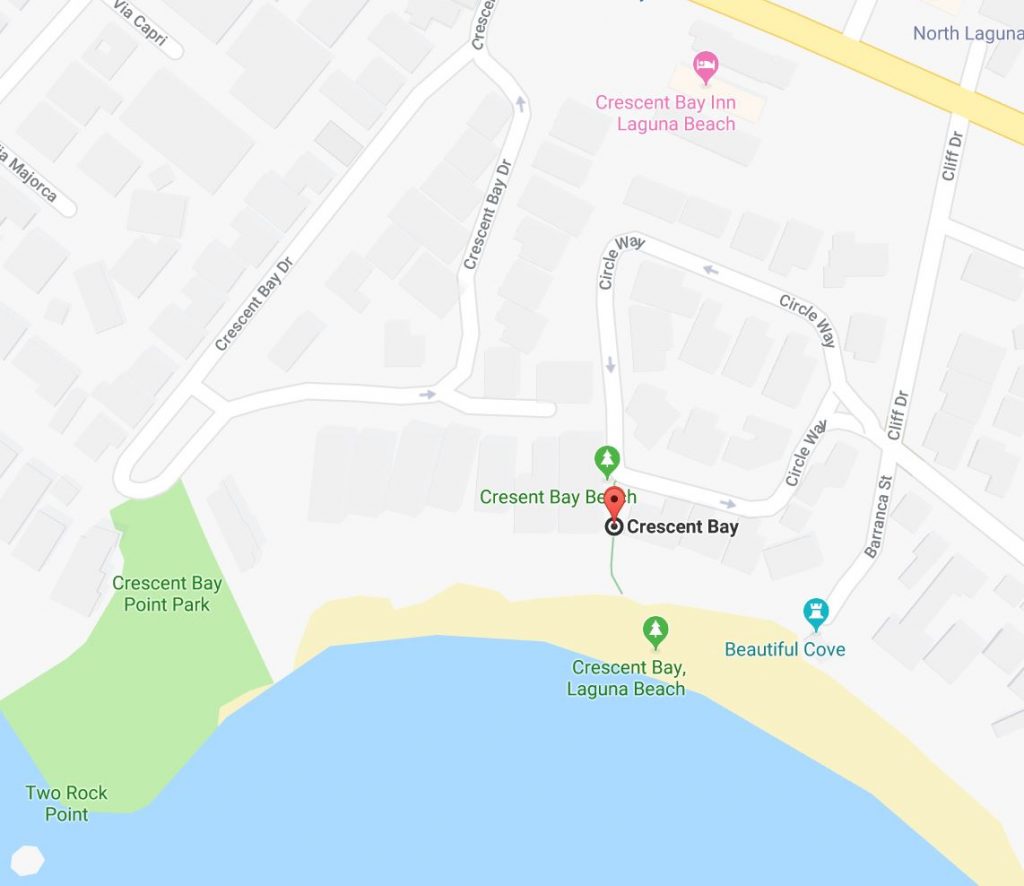 [table id=1 /]