Special Occasions Laguna Beach
Special Occasions Laguna Beach
Do you love the idea of throwing the perfect Wedding or Special Occasion in Laguna Beach?
We have so many gorgeous parks and beaches here in Laguna and they're all just waiting to become your dream venue.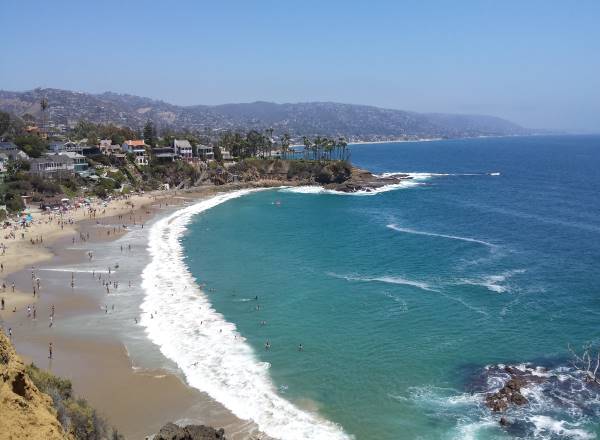 We specialize in consulting with anyone who may be planning on holding their special occasion at one of these fabulous parks or beaches.
Hosting events within Laguna Beach is somewhat different than it is in the surrounding areas.
Are you wanting to plan your big day in Laguna Beach but don't have specific Laguna Beach area knowledge? Do you lack the extra time and or resources that go into researching all your options? If either of these are the case, we are here to help you!
Our 60 minute phone consultation will help you plan every detail of your special occasion with confidence. You will appreciate our local knowledge of the best venues, hotels, city codes, beaches, parks, permissions required, and fun things to do for you and your guests. Weddings and other Special Occasions on the sand or at the parks require experience and knowledge of accessibility, available parking, nearby restrooms, fixtures needed, amount of guests allowed, surf and tides, sunrise, sunset, and current wind factors. The date and time you choose plays a huge role in good or bad photography, available parking, crowded venues, and the availability of your chosen location.
Obtaining the right permissions for your special occasion is a must. No one wants to be fined or asked to vacate while they are right in the middle of their special celebrations. It is not worth ruining your special occasion by not getting the proper permissions. We obtain the necessary permissions based on your special occasion needs.
These are some of the fees charged to use the beaches and parks of Laguna Beach:
Typical costs for 2 hours of beach use: $326-425
Typical costs for still photography: $50 per hour with a 2 hour minimum.
Typical costs for commercial photo and film shoots: Application fee $150 plus $483.
As you can see from just the short list above, our insightful ideas for your special occasion will save you money while ensuring your special occasion is a success.
We offer two packages to ensure you have a successful Special Occasion
Our first package is the DIY Special Occasions

The DIY Special Occasions consists of 60 minutes of planning, discussing all your special occasion needs and requirements. This can be one phone call or divided throughout several calls.
You can utilized our local knowledge during this hour-long phone consult…..for only $199.

Our second package is the Special Occasions VIP

The Special Occasions VIP includes a 90 minute phone consultation, which can be one call or several, plus:
Our professional registering services which will obtain a 2 hour permit for your Special
Occasion that also includes still photography and videography at one location of your choice.
We will also have your special occasion congratulations announcement featured on LagunaBeachCityGuide.com
The Special Occasions VIP package will save you time, money, and headaches…..Let us do it all for only $899
Special Occasions DIY and VIP – How to Get Started
[table id=1 /]